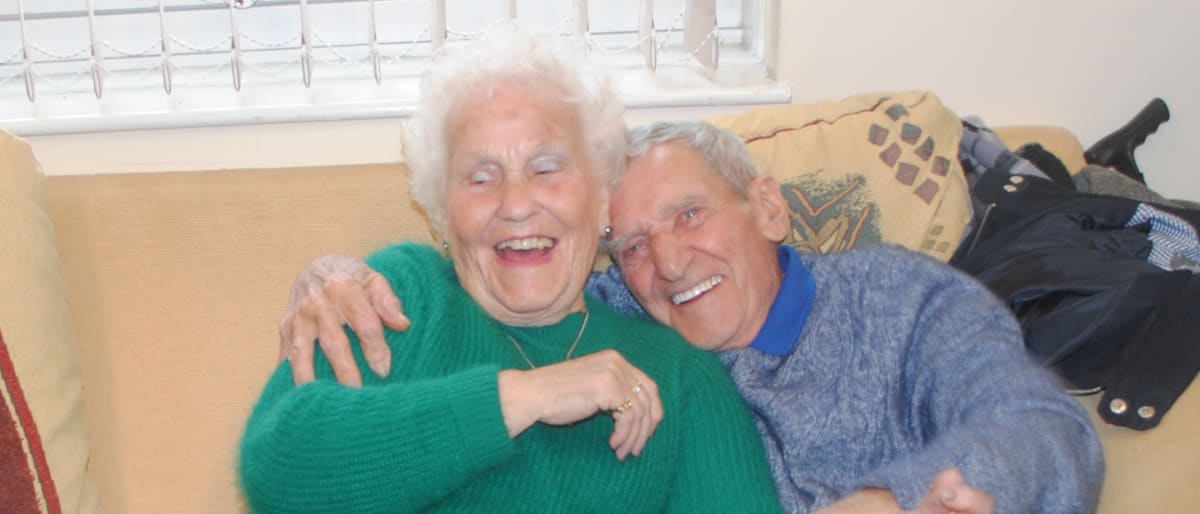 We have a super team of volunteers at Alzheimer's and Dementia Support Services.
Our charity is growing and we are developing new services for local people with dementia and their carers. As a result of this growth, we need the help of more volunteers.
In return for their time Alzheimer's & Dementia Support Services offers training, ongoing support and opportunities to improve skills and knowledge.
Our volunteers have a real sense of doing something worthwhile for their community. Travel expenses are paid and refreshments are provided where appropriate.
Please note that Disclosure and Barring Service (DBS) checks are taken up for all staff and volunteers.
If you would like to apply to volunteer for us you can complete the application form here and email it to info@alz-dem.org
Dementia Befriender Volunteers
We are seeking volunteers who are passionate about combating loneliness and social isolation for adults diagnosed with dementia, as well as providing much needed respite for their family caregivers. This befriending will take place at the client's home.
We welcome applications from everyone; particularly people from culturally diverse communities, who may speak languages other than English.
You can download the full volunteer role description here
How to apply:
Please download and complete the Volunteer Befriender application form here and return by email to befriending@alz-dem.org.
If you would like an informal discussion about any queries you may have before applying for the role, this can be arranged via a phone call or virtual session with our Befriending Coordinator, Maria. To arrange this discussion, please contact maria.cronin@alz-dem.org.
Dementia Buddy Scheme Volunteers
Dementia Buddies provide a friendly face, a listening ear and companionship as well as support during mealtimes to patients living with dementia at Medway Maritime Hospital. The buddies are fully trained volunteers who have the qualities and skills that are necessary when engaging positively with people with dementia. The buddies spend time on the ward giving quality time and helping to make a considerable positive difference to the overall hospital experience for the patients as well as providing some reassurance to families that their loved ones will have a visitor when they can't be there.
Peer Support Volunteers
We offer two peer support groups, one in Dartford and the other in Gravesend. The groups support people recently diagnosed and in the early stages of dementia. The peer support groups meet twice a month for two hours. Volunteers support with refreshments and take the time to interact with the people attending the group.
Singing Group Volunteers
The groups offer a structured singing session with simple percussion exercises to stimulate the brain and give people living with dementia the opportunity to have some fun. Carers are also welcomed. We have six groups; Northfleet, Dartford, Faversham, Sittingbourne, Sheppey and Swanley. Volunteers support with refreshments and can support the facilitation of the singing session.
Day Support Volunteers
Our day support service runs from Monday – Saturday at our hub Safeharbour Memory Wellbeing Centre. People attending the service benefit from the opportunity to socialise, take part in activities and have a nice meal. Volunteers join our staff team and help facilitate the range of tailored fun activities and support with refreshments.
Minibus Driver Volunteers
Minibus drivers collect people we support from their homes and drive them to our day service and then take them home again at the end of the day. An escort is always in attendance on the minibus. A KCC minibus driving course is mandatory to attend and offered free of charge to volunteers.
Carers Support Group Volunteers
Support group volunteers provide carers with the opportunity to talk, whether it is just a chat or the chance to discuss a particular difficulty that they may be experiencing in caring for a person with dementia. Volunteers also make refreshments for the group and organise social events.
Memory Cafe Volunteers
Our memory cafes are a place for people affected by dementia to meet others in a similar situation. Memory cafe volunteers offer support in a variety of ways including support with refreshments and taking the time to interact with the people attending the cafe.
For more information about these volunteering opportunities please contact the team on 01474 533990 or email info@alz-dem.org