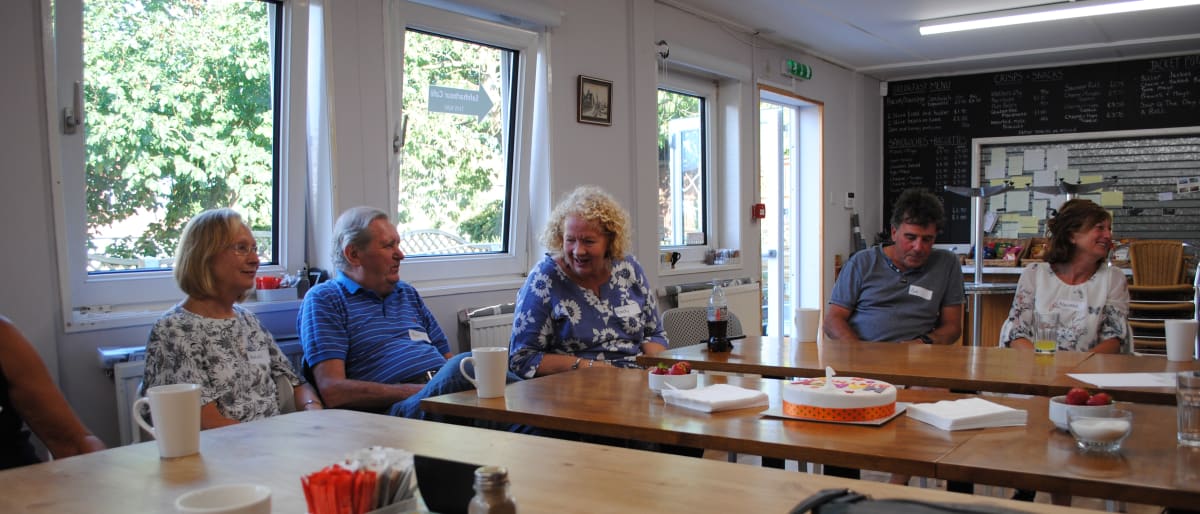 Non-drug treatments and support 
Once a dementia diagnosis has been made there will be a wealth of support available to the person and their Carer which will give them a chance to discuss any concerns, ask questions and begin to think about how best to manage living with dementia.  
Talking therapies will be offered in order to help the person understand and accept their diagnosis and talk about how they are feeling.  Cognitive behavioural therapy (CBT) may also be available as this can be a very beneficial way of dealing with anxiety should the symptoms arise.  
It is extremely important for those living with dementia to keep their mind active which is why cognitive stimulation can be useful, as it consists of themed activity sessions over a period of time.  Likewise, sharing life experiences and memories can be very enjoyable as it can improve mood, well-being and mental abilities as the dementia progresses.  
Activities such as music, singing and art are very common ways to help people living with dementia to stay physically, mentally and socially active.  These sessions can help to improve confidence as they're are enjoyable meaningful activities.  
Drug treatments 
Initially medical professionals would prefer to use a non-drug treatment however there are some drugs which can help to manage the symptoms and can also halt the progression of dementia temporarily.  
If someone has been diagnosed with Alzheimer's disease or mixed dementia where Alzheimer's is the predominant cause they may be prescribed either donepezil, rivastigmine or galantamine.  These drugs can help with concentration, motivation, memory and general daily living.  As the Alzheimer's progesses the person may be prescribed a slightly different drug called memantine which can ease challenging behaviours and help with attention and daily living. 
For a person living with dementia with Lewy bodies donepezil, rivastigmine and galantamine can also be used to reduce hallucinations and challenging behaviour.  
With vascular dementia it is likely that the person will be prescribed drugs which treat the underlying causes such as high cholesterol, diabetes, high blood pressure or heart problems.  If they are able to control these conditions then it can help to slow down the progression of dementia.  
In some cases the person may be offered other drugs used to treat depression, anxiety, sleep problems and psychosis however, sometimes these drugs can have extreme side effects and therefore the health professional will be reluctant to prescribe these unless they feel it is completely necessary. 
Treatment options can be discussed with your consultant or your GP.  
For more information and advice on the treatment of dementia please contact us on 01474 533990 or email info@alz-dem.org