Young Onset Peer Support Group
Our Young Onset Peer Support Group – Kindred Spirits, is for people diagnosed with dementia under the age of 65. Their carers, family and friends are also welcomed.
It is estimated that there are 42,325 people in the UK who have been diagnosed with young onset dementia.
(Ref Dementia UK, 2nd edition 2014, Alzheimer's Society).
They represent around 5% of the 850,000 people living with dementia.
People living with young-onset dementia can experience different challenges to older people living with the diagnosis. They may have different symptoms which can include changes in personality, difficulties with vision and language as well as memory loss.
The diagnosis can be harder to accept for younger people as it is rare at their age. They can experience other age-related difficulties due to still being in work, having younger children and having other responsibilities such as caring for their own parents.
There are two groups that meet – Gravesend and Dartford. The Gravesend group meet on the third Wednesday of each month at The Goose 23-25 King Street Gravesend DA12 2DU from 6:30 pm – 8pm.


The Dartford group meet on the first Tuesday of each month at The Flying Boat 36-42 Spital Street Dartford DA1 2DT. People benefit from the opportunity to share their experiences, tips and advice. They also benefit from forming new friendships.
Please contact us on 01474 533990 or email info@alz-dem.org for more information. This is a free service however donations are welcomed to sustain the group.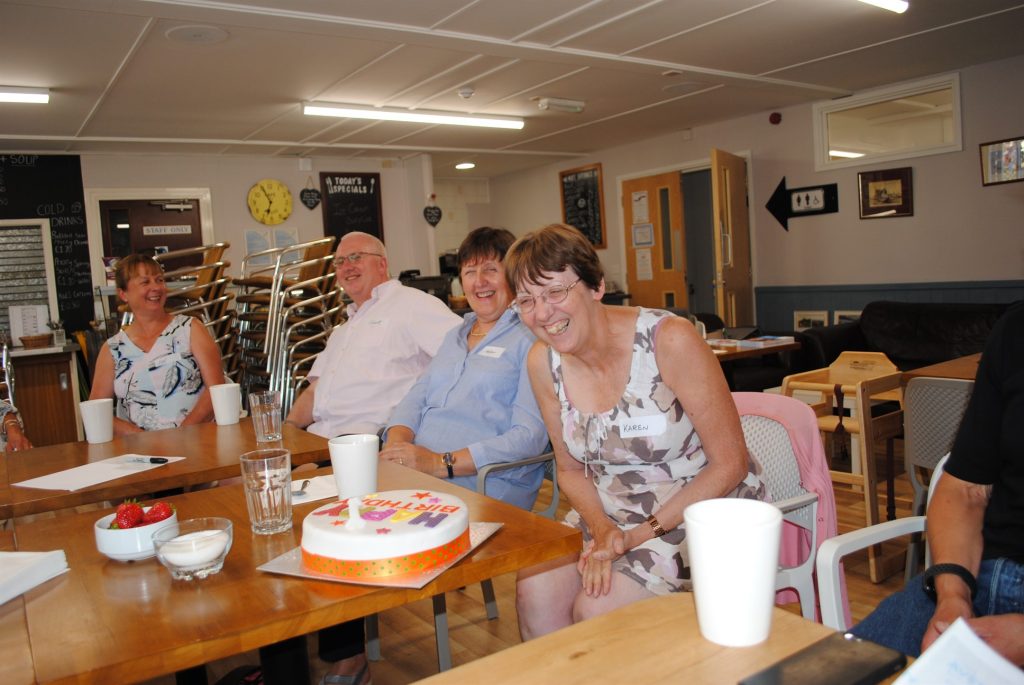 I like to go to the group. We share what everyone has been up to. I enjoy the company.' Karen, a person living with dementia.
'It is good to get this younger group together and have carers/partners meeting at the same time. Although the illness affects each differently we are able to learn from each other. The group is starting to grow and I think be more relaxed with each other.' Michael, husband of a person living with dementia.
'Since my partner was diagnosed with Bv FTD (behavioral variant frontotemporal dementia) the support group has been a real lifeline for us. The team at Alzheimer's and Dementia Support Services are knowledgeable, supportive and compassionate to a fault. Meeting others in a similar position to us has been valuable and making new friends is always good!' Beverley, partner of a person living with dementia.