On Sunday 12th December, we held a festive day out for the people we support.  We went to the Rochester Christmas Market followed by some organised fun and entertainment at the Rochester Baptist Church. 
We started the day with our coach pickup at Cygnets Leisure Centre, where everyone was ready and raring to go.  Much of the journey was spent having a good singsong to get us all in the festive spirit for the day.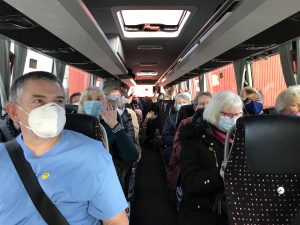 When we arrived in Rochester we had some free time for everyone to explore the markets and have a walk around the castle grounds.  People were able to do this independently if they wanted to and those who needed a little more support were accompanied by our members of staff who joined us on the day.
Once we had bought enough presents in the market it was time to warm up, so we made our way to the Rochester Baptist church for the next part of our day.  We had some games, resumed our singsong from the morning and had an impromptu boogie!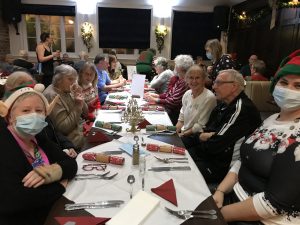 Of course, with all this fun we worked up quite the appetite, so naturally it was time to go for a lovely Christmas dinner.  The food was delicious and the company was even better!  We even managed to have a look at the Christmas lights in the dark which brought back lots of memories for everyone.
At 6:30pm we left Rochester, definitely with a lot less energy than when we first boarded the coach that morning.  We all had a fabulous day and it was great to see people's abilities and independence promoted.
We are planning similar trips in the New Year, so keep your eyes peeled for details in the coming weeks.