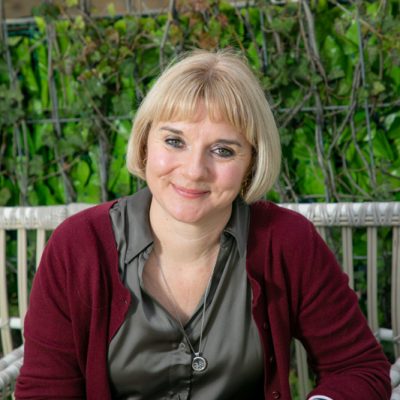 Katie Antill
CEO
I am proud to be CEO for a charity that I am extremely passionate about. I have been at Alzheimer's & Dementia Support Services since 2018. I came to Alzheimer's & Dementia Support Services from Alzheimer's Society, where I was a Services Manager. My career before that was leadership and communications in the retail industry. I grew up and went to school in and around Gravesend and so I am passionate about the local community.

I have a real commitment to good leadership throughout the organisation, ability to build strong networks, a desire to ensure the people who use our services get heard and involved and a passion for developing great teams. To me my role is not just about being a charity leader but about enabling and empowering people affected by dementia to achieve the rights they are entitled to and the best possible quality of life.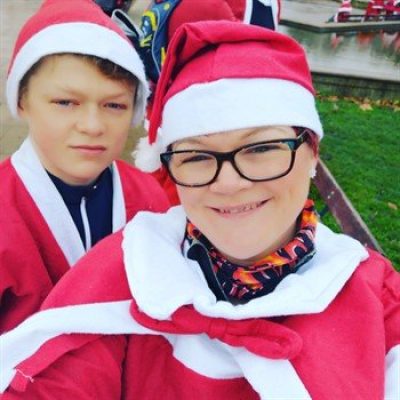 Sarah Taylor
Service Development Manager
I joined Alzheimer's and Dementia Support Services in 2016 as a Co-ordinator in the Support at Home team. I love working with this charity. Being local, we can respond to the needs of the community, an exciting challenge for me as I am passionate about development. I live in Northfleet so this is a charity that is very close to my heart.

I have an extensive background in health and social care having started out on a youth training scheme training as a care worker and studying for Care NVQs. In working in care I developed a passion for supporting people living with dementia in their own homes, I could see how valuable it is for people to remain in their own home and found the need to adapt to the diverse needs of individuals to be a rewarding challenge. I progressed through the sector into a variety of training and leaderships roles, including managing a project for supporting people affected by dementia in hard to reach communities and working for a national dementia charity.

A proud moment for me was achieving a Foundation Degree in Health and Social Care with a dementia pathway. When I left school I never dreamed I would go to university, I thoroughly enjoyed the experience and gained so much throughout the course. I have been happily married for 19 years and have a 14 year old son. Both my husband and son are very proud of the work I do, they have both volunteered their time to support the charity.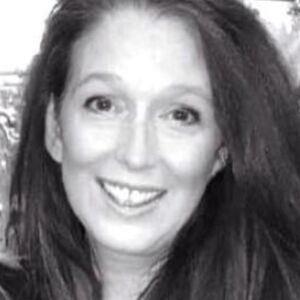 Denise Kilshaw
Dementia Support Manager
I started my career in the health and social care sector back in 1999. I was a young mum working part time as a Community Care Coordinator and I became very involved with my clients and their wellbeing. I developed skills both in management and care as I provided hands on support in addition to my office role. Within 6 years the business had developed rapidly and I made my way through the ranks to become Assistant Manager of my branch. To further my career I joined 'Carers Choice' as Registered Manager whereby I gained my management qualifications and led the KCC care contract for over 2 years. I then decided to look for a new challenge and so I changed my direction and took up the role of Senior Carer Support Worker with North West Kent Carers. The role consisted of providing support, information advice and guidance to carers, leading a volunteer respite team, facilitating support groups, workshops for carers, and project lead for partnership work with the PCT and GPs. I then continued to manage various supported housing and community support teams.

I joined Alzheimer's and Dementia Support Services in 2016 after losing my father who sadly had frontotemporal dementia. His personality slowly changed in addition to other symptoms and at times this presented real challenges but it is important to say we still had our good times too. I wanted to put my experience and personal understanding to good use so I joined the Alzheimer's and Dementia Support Services team. I am passionate that people living with dementia and their families get the support they need when they need it and I'm delighted to be leading the Dementia Support Team.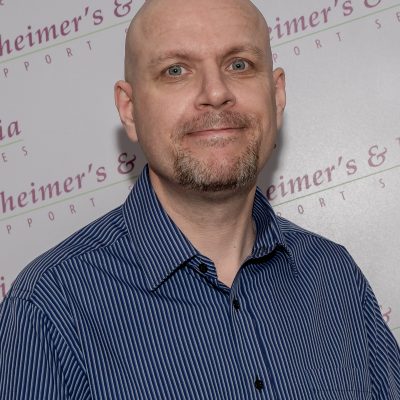 Matt Thurston
Chief Operating Officer
I joined this amazing charity as Operations Manager in September 2019 having worked previously in the oil and chemical industry for just over 26 years. During my career I have gained knowledge of most business functions and have over 17 years of management experience in the areas of safety, audit & compliance, and site facilities management. In August 2021 I was promoted to the role of Chief Operating Officer overseeing the daily needs of the charity and managing operational functions. I am passionate about looking for better & more efficient ways of doing things, people development and making sure we get quality & value for money from our suppliers. As I was born and raised in Gravesend, I am proud to be supporting people living with dementia in my community.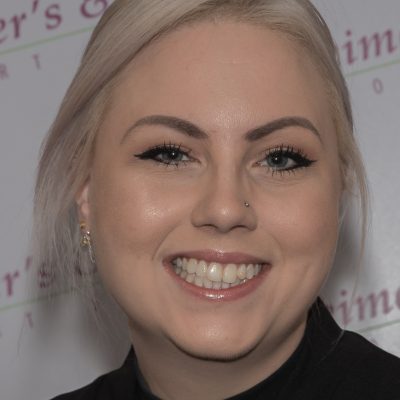 Kelly Clark
Dementia Care Manager
Having previously worked for 16 years in retail/Community Pharmacy, in 2017 I decided to stop putting off changing jobs and started a career within the Health and Social Care sector. I joined ADSS as a full time Support Worker in April and by October, I applied for the role of a Senior. I knew I could do more to help people; I wanted the opportunity to prove myself behind the scenes, because I knew my passion for being a voice for people and enthusiasm to want to help anyone who needed it, could be invaluable to the people we support. Since my career began here, I have also performed the role of Service Coordinator and most recently, Deputy Manager and I have worked hard to develop my skills and knowledge throughout my journey with ADSS. I am immensely proud of the culture we have created within our organisation and how much ADSS genuinely care about the people we work alongside, as well as the people that we support.