Christmas Appeal 2022
People living with dementia need your support more than ever. The pandemic, cost of living crisis, and state of social care mean that people living with dementia are experiencing tough times by donating to us, this Christmas, you can be part of providing vital support to those who need us.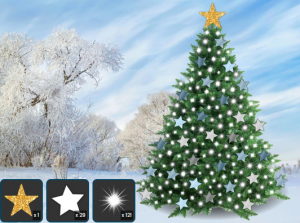 To support us please click on the Christmas tree picture. This will take you where you get to our appeal page where you will be able to hover over the Christmas tree, select a star and make your donation (donations start from £2.00).