Elise is raising money for vital services to support people and their families who are affected by dementia.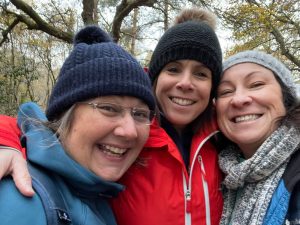 ADSS supported us at a very hard time in our lives as Mum was diagnosed with dementia in 2022.
In 2021, my lovely mum cooked Christmas dinner for 14 of us. By February 2022 she was in the hospital and only briefly came home for a few weeks during the whole horrendous year. She has now been diagnosed with dementia. ADSS supported us when we needed it most in the lead up to Mum's diagnosis – and continues to support us.
The services that the charity provides are a lifeline for families when it feels like all other doors are closed.
Please support me, as much as you are able to, in raising funds for the vital work that ADSS does.
Thank you!